Description
A new version of low profile is out
A self-made keyboard kit that supports low profile switches.
Please note that soldering is required.
Features
・Lattice array
・Left and right split type (one-handed device is also possible)
・Compatible with Cherry MX, compatible with Kailh low profile switch
・5 lines or 4 lines can be selected *
・Supports RGB backlight or Underglow
・Supports OLED module
・Uses a 3 pole audio cable for the cable connecting the left and right (4 poles are fine)
・Pro Micro can be replaced even after mounting
・Firmware uses QMK
・Pursuing thinness
・Open source
4 lines correspond by disconnecting PCB
Acrylic 5-line version kit (backlight) + low profile switch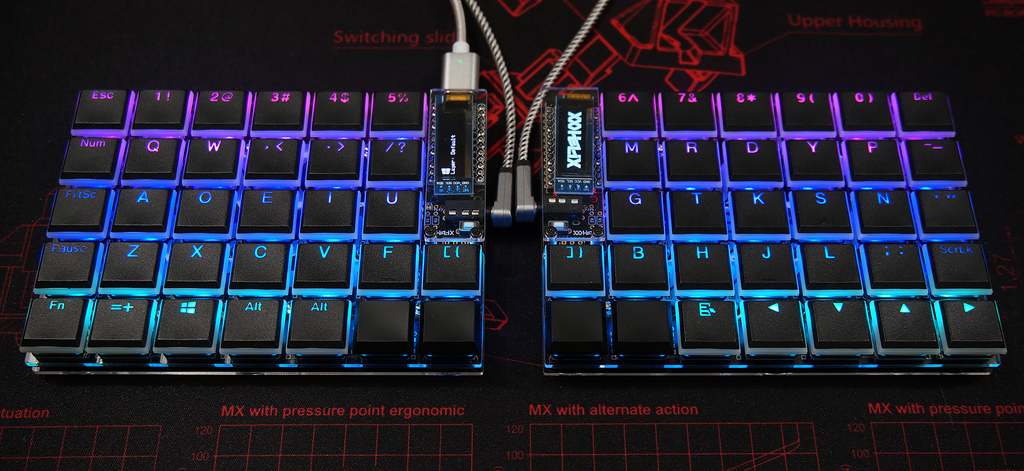 Acrylic 4-line version kit (Underglow) + MX switch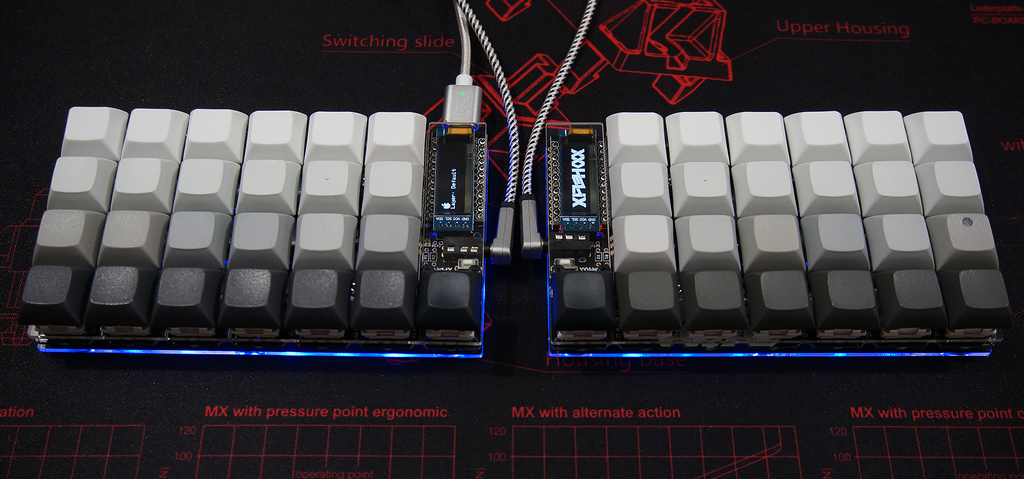 Helix PCB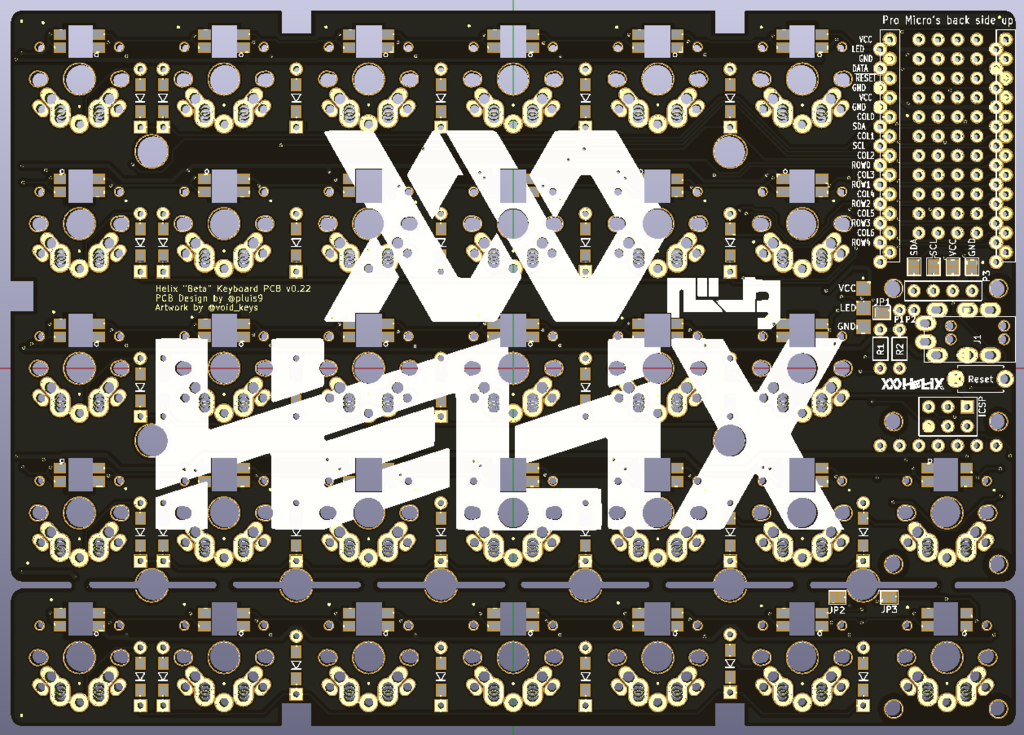 OLED module
All models have a display to show the status of the keyboard. If you have knowledge of the program, you can customize the displayed contents.

The kit includes the following parts:
・ Helix PCB 1 piece
・ Mount plate (acrylic or stainless steel) 1 set
・ Pro Micro 1 piece
・ OLED module 1 piece
・ Diode (SMD) 1 set (50 pieces)
・ 1 set of screws & spacers
・ 1 set of TRRS jack
・ 1 set of tactile switch
・ 1 set of pin header & pin socket for OLED
・ 1 set of spring pin header for Pro Micro
・ 1 set of rubber feet
・ Seal for insulation (stainless steel plate version only)
Each kit contains parts for one hand.
To use with both hands, please purchase a two-handed set containing two sets.
The stainless plate plate is separated on the left and right due to the difference in the insulation seal.
In addition to this, a key switch and a keycap are required for assembly.
In addition, a TRRS cable for left and right connection and a USB cable for connecting to a PC are required separately.
There are the following variations.
Backlit model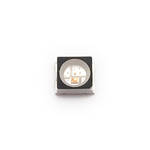 It has a backlit full-color LED that illuminates the switch. You can make a colorful keyboard by combining a switch that supports transparency and a keycap.
A temperature-controlled soldering iron is required for mounting. Also, please note that the implementation difficulty is relatively high.
Underglow model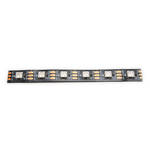 Comes with a full-color serial LED tape for Underglow that shines cool under the keyboard.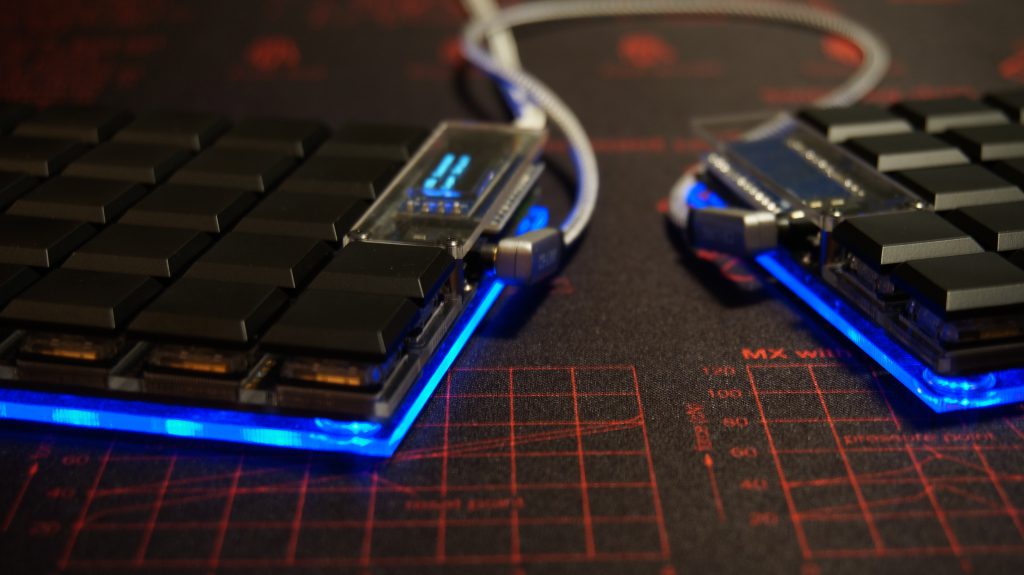 Please note that product specifications are subject to change without notice.
Please refer to the following for how to make it ・Build guide
・Firmware
・How to use
Please also use a nylon bag exclusively for Helix !
media
Helix was introduced in the following media!
ASCII Channel Jisatra KTU # 51-Keyboards are made! KTU's Keyboard Road Season 5 ~
https://www.youtube.com/watch?v=3MsmDMGuIK0
What made you check the "ultimate" ThinkPad X1 Extreme, a new smartwatch, and a keyboard made of solder?
http://www.itmedia.co.jp/news/articles/1809/12/news052.html
Check out the finished product of the ultra-small PC "GPD Pocket 2" and the split-type self-made keyboard.
http://www.itmedia.co.jp/news/articles/1810/06/news013.html
Payment & Security
Your payment information is processed securely. We do not store credit card details nor have access to your credit card information.